We are a company specialized both in the commercial refrigeration systems and devices in small shops, supermarkets and hypermarkets sector, and in the sector of industrial refrigeration facilites and related air conditioning systems.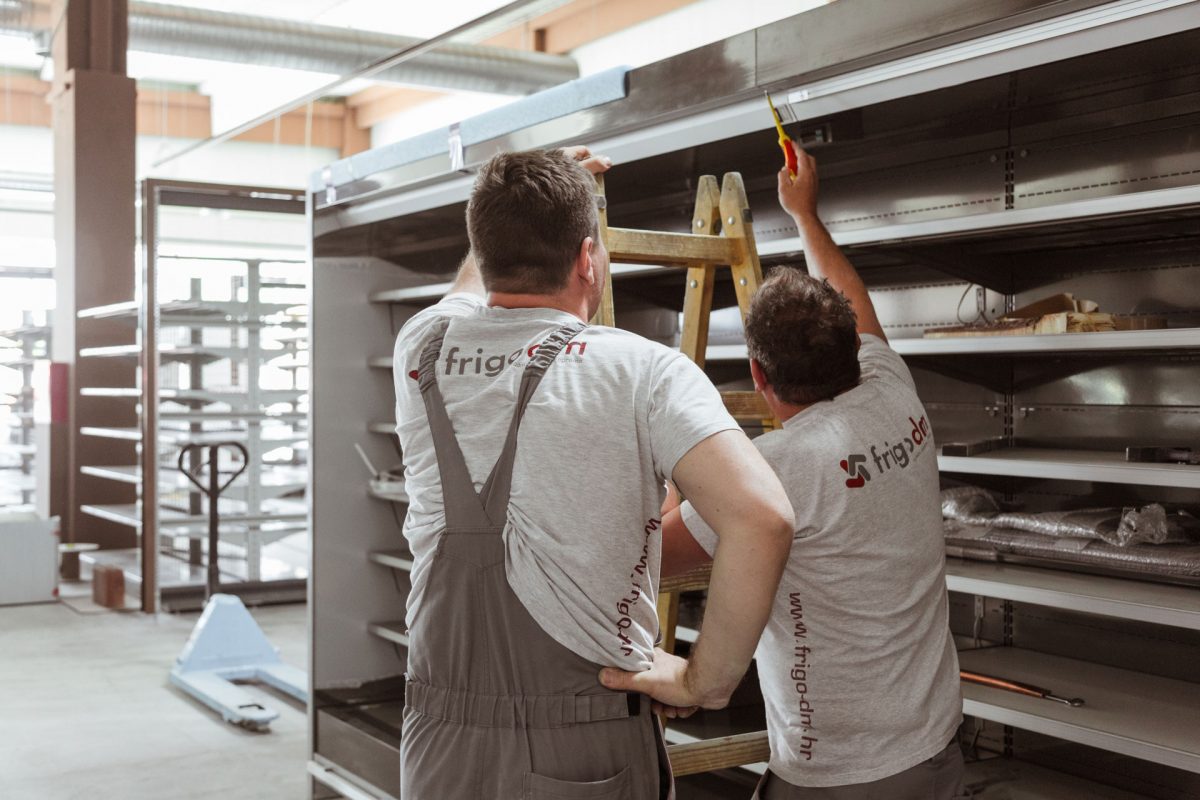 We were founded in 1992. under the expert guidance of Josip Korić, and on the basis of life-long experience and work in the field of refrigeration and air conditioning.
Since our beginnings, we have been in a constant process of growth and development, both in the production and maintenance part of the business.
Quality
Long standing experience and knowledge combined with the proficiency and expertise of our installation and management teams are our most valuable assets. We put these assets at your disposal, all in order to find the best and highest quality solution for your business.
Excellence
We are aware that you, just like us, strive exclusively for the best and that you run your business differently from your competitors. Therefore, we are proud that FrigoDM is your first choice when it comes to your need for quality solutions in refrigeration technology.
Vision
We approach each of our clients individually. Aware of the fact that you yourself are usually not sure what solution you need, we adapt and look after your specificity. The involvement of the company owner in all our projects clearly shows our commitment to our clients.
Get the right cooling solution that satisfies all your needs!
Let's create an individual solution